Helsinki Central Library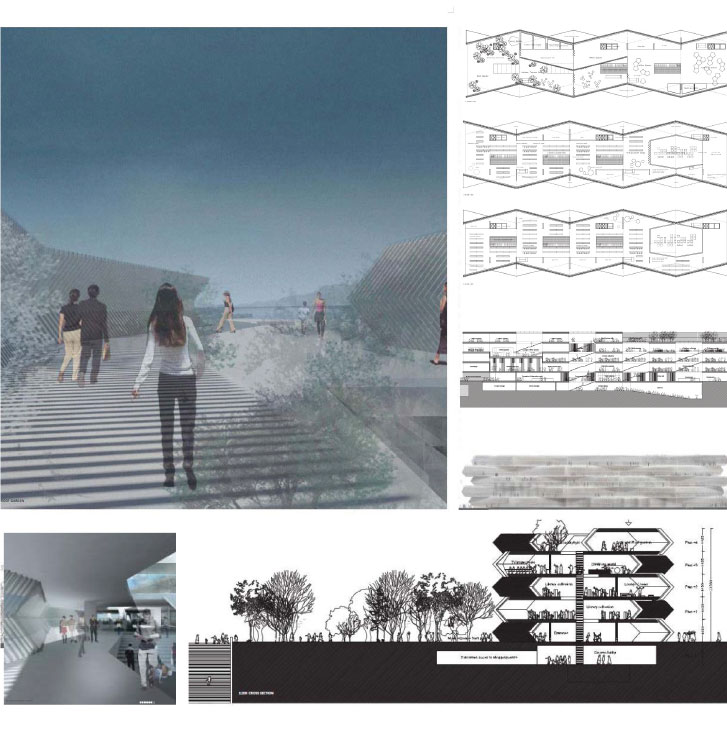 The main principle behind the architectural and cityscape solution:
The architectonic nature of the Helsinki Central Library is inspired by the filtered spaces of the Finnish forrest and the crystalline ice formations of the cold winters.
The architectonic flow of the library is a spatial threshold fluctuating between the urban context and the landscape, and will with it's varied and crystalline structure have a timeless and iconic presence in the city of Helsinki.
The concept has the sustainability integrated as a natural part of the architectural solutions, and therefore the building is seen as an organic whole. a lean approach that uses the principles of repetition and the same elements and reducing the number of materials used, and where the organic structure of the building in itself acts as an ornament.